DIET. WEIGHT LOSS. WEIGHT REGAIN. REPEAT.
Diet prison is a trap.
Body hatred. Body shame. Hiding.
Diet talk builds a prison in our minds.
Self blame. Obsession. Loathing.
Diet prison takes our power.
IT'S TIME TO UNTRAP YOURSELF.
It is possible to wake up and see everything differently.
To de-program. To un-learn.
To resist. To reclaim your power.
To free yourself from the diet prison.
I get how important weight loss is to you right now.
And there are choices to be made.
The first being, are you ready to be free?
WELCOME TO UNTRAPPED.
I AM SO GLAD YOU'RE HERE.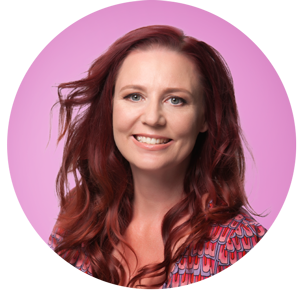 Hi, I'm Louise. I created UNTRAPPED because I'm tired of the relentless injustice of diet prison. From birth, we're bombarded with messages that tell us to hate our bodies, to feel not good enough, to not trust ourselves. We're told that thin people are the only ones that are worthy. That to be fat is the worst you can be. We are taught that our only value is our appearance.
Our food is policed, and we are taught to feel endlessly guilty about what we eat. The rules keep changing, ensuring our sense of constant confusion. Exercise becomes a moral imperative, a sentence of go-hard-or-go-home in the pursuit of getting or staying thin. Multi million dollar industries profit from our misery… and our repeat business.
Diet prison is the collection of tortured, desperate thoughts about your body, about needing to lose weight. It's feeling totally obsessed with food, but not being able to be 'good' with it. It's the guilt you get when you've eaten the wrong thing – again. It's the feeling of being stuck in cycles of doing either too much, or none-at-all, exercise. Mostly you know you're in diet prison when you hate your body. When you believe you're not good enough. When you avoid doing things because of your body self-hatred. When you believe that happiness isn't possible without losing weight.
DIET PRISON IS A LIE: A MASSIVE INJUSTICE WHICH HURTS US. DISEMPOWERS US. DISEMBODIES US.
EMPOWERMENT CANNOT LIVE IN A CAGE.
It is within your power to break free of this crappy, hopeless goal.  To knock down it's walls, brick by brick. To REFUSE to be a model prisoner.
To destroy it instead of you!
TAKE THIS JOURNEY WITH US.
LEARN WHAT IT MEANS TO LIVE UNTRAPPED.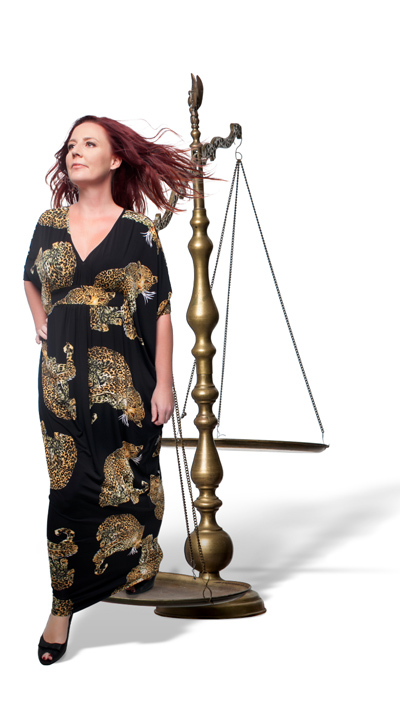 I know that deciding to stop dieting is a courageous decision. That learning to live freely isn't easy. Unlearning rigid food and exercise rules and letting go of body hatred is a skill. I love helping people tackle this, to learn new ways to live an empowered, meaningful and free life in a world that tries constantly to demean us and lock us up.
Too many vibrant lives have been consumed by the hellish revolving door of diet prison.
IT'S HIGH TIME FOR A REBELLION.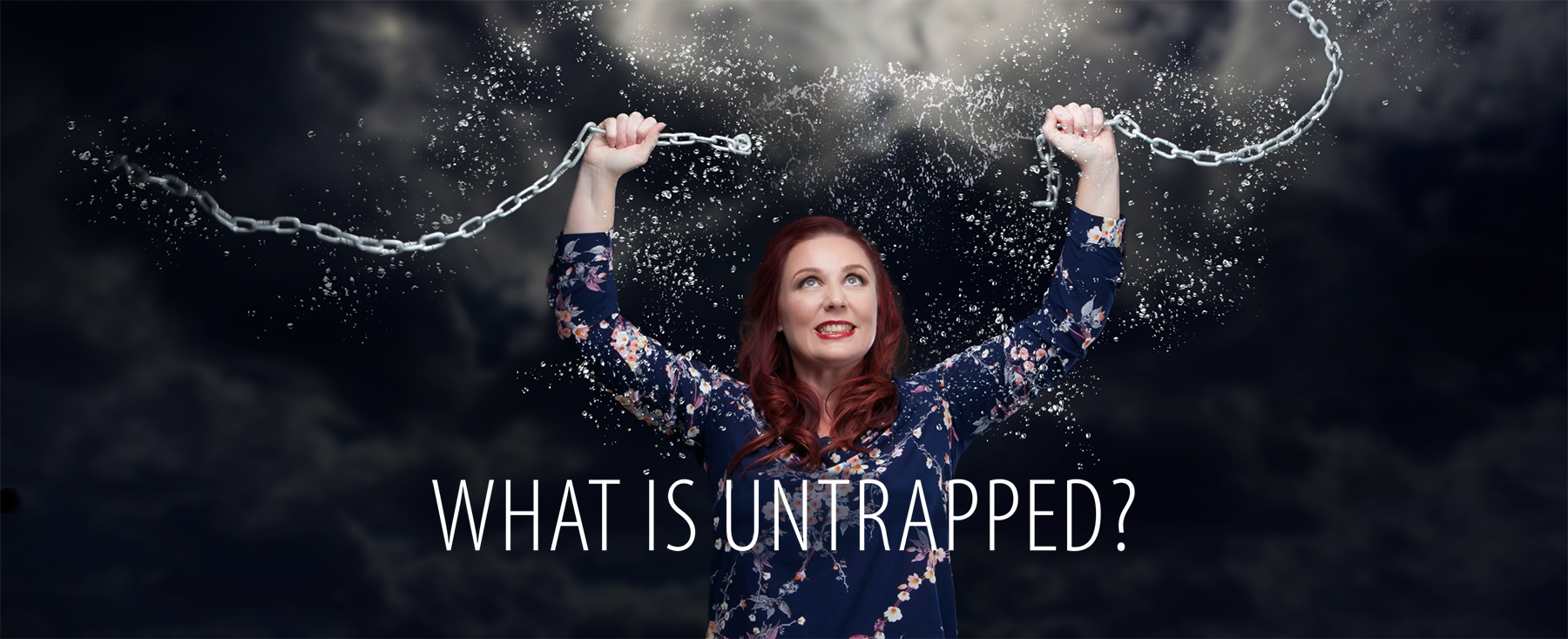 UNTRAPPED IS AN INTENSIVE, 3-MONTH MASTERCLASS FOR PEOPLE WHO DESIRE FREEDOM FROM DIET PRISON.
Only by seeing the prison constructed in our minds can we begin to dismantle it: UNTRAPPED grants you this clarity. This program is the bridge between body hatred and full embodiment; between restricting, food guilt, and bingeing to a relaxed and peaceful relationship with food; from exercise as punishment or payment to joyful, life-affirming movement. UNTRAPPED is a journey of deep and meaningful change.
In UNTRAPPED we delve deeply into the intricate chains keeping you attached to destructive patterns of relating to food, exercise, and your body. We teach you exactly how to get out for good; not to temporarily 'escape,' but to free yourself forever. UNTRAPPED guides you to live without restrictive dieting and diet-think, to enjoy intuitive and natural eating, to embrace meaningful and joyful movement, and to nurture a truly respectful and caring relationship with your body.
The methods you will learn through UNTRAPPED draw from psychology, weight science research, and the social justice based Health At Every Size (HAES®) philosophy. The UNTRAPPED program incorporates not only my own 22 years of clinical experience working with thousands of people, but the knowledge and experience of 12 other health professionals, each of whom are incredible leaders in the anti-dieting space. UNTRAPPED is a truly unique program. No other online space offers you such a wide variety of specialist expertise. You won't find this incredible depth of anti-diet knowledge anywhere else! And we're all busting to work with you!
During this transformative 3-months you'll be taught, guided, and held by this amazing community of anti-diet experts, and connected to other people undertaking their UNTRAPPED process.
YOU WILL NOT DO THIS ALONE.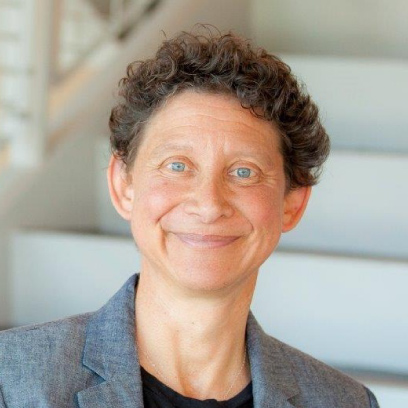 Dr. Lindo Bacon
Our Special Guest Instructor: Thought Leader, Speaker, Researcher and Author of Health at Every Size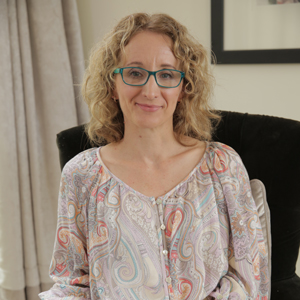 Susan Williams
Accredited Practising Dietitian
Shelly Lask
Personal Trainer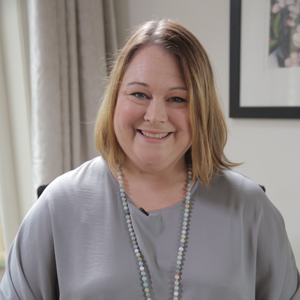 Sarah Harry
Psychotherapist, Fat Activist & Yoga Teacher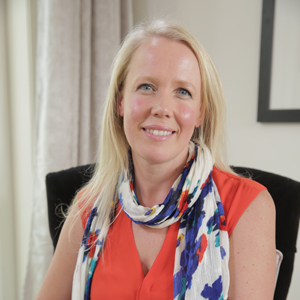 Meg McClintock
Accredited Practicing Dietitian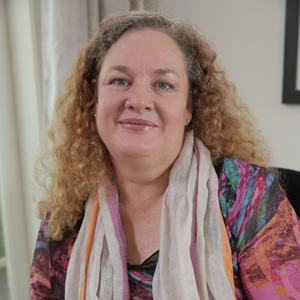 Kerry Beake
Nutritionist, Coach & Speaker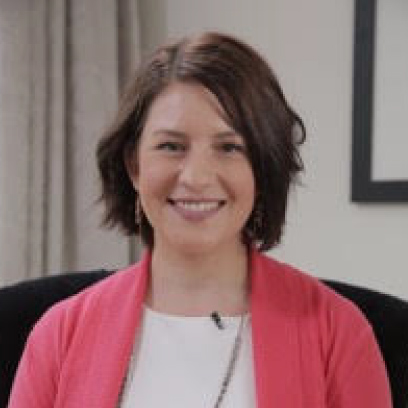 Jodie Mechielsen
Exercise Physiologist
Janet Lowndes
Psychologist
Zoe Nicholson & Jodie Arnot
Accredited Practising Dietitian / Fitness Trainer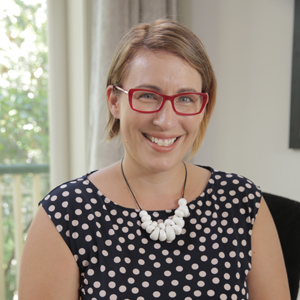 Fiona Willer
Accredited Practicing Dietitian & UNTRAPPED Research Coordinator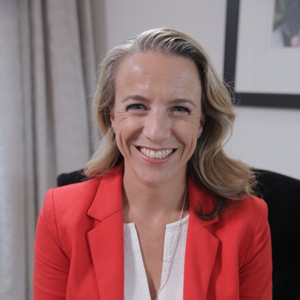 Fiona Sutherland
Accredited Practising Dietitian
Louise Adams
Clinical Psychologist & Uber-Guide


The UNTRAPPED masterclass information is delivered to you each week for 3 months. Each week is devoted to a deep exploration of a different topic, with different experts guiding the way throughout. We will start with your relationship with food, then focus on your relationship with exercise, and then we move into your relationship with your body. After this, we delve into the wider issue of 'healthy living' and what this might look like for you.
Each week you'll receive a series of emails containing the information about the topic at hand. Your training materials include written information, in-depth video interviews, written work, reflective exercises and fun challenges to deepen your understanding and change process.
Live Q&A sessions with Louise happen every Saturday, and you have daily access to your private online UNTRAPPED community via our private Facebook group, so that you can connect with others experiencing the UNTRAPPED process – and chat with Louise! – on a regular basis.
YOUR WEEKLY TRAINING MATERIALS WILL INCLUDE:
Sundays
Sundays are for self-compassion training. Self-compassion literally teaches you to become your own best friend. This is a foundational skill in becoming UNTRAPPED, as so many of us are dominated by a nasty internal 'prison guard.' Permanent, positive change cannot come from a place of self-hatred; real change blossoms from self-compassion. So every Sunday, you'll receive an email with a self-compassion training module relevant to that weeks' topic.
Mondays
---
You'll receive comprehensive written content on the topic of the week, written by our experts, to read at your leisure.
Tuesdays
You'll receive a video interview with Louise and the expert of the week, discussing the topic in more depth.
Wednesdays
You'll receive an invitation to delve deeper into the personal meaning of the week's topic with guided worksheets. We gift you with a downloadable UNTRAPPED journal page which you type in, can print out or store on your device, so by the end of your 3 months you'll have a completed, personalized UNTRAPPED workbook.
Thursdays
Thursdays are your call to action!  You'll be dared to do something to make the week's topic come to life. These activities really cement the changes you're making – and they're a hell of a lot of fun at the same time!
Saturdays
Weekly Q&A sessions with Louise are held on Saturday mornings (Sydney time). This is your chance to connect with the community, discuss how you're doing, ask questions, raise discussions and delve deeper into the burning issues. All of our Q&A's are recorded, so don't worry if you can't make a session, you'll always be able to access it.

WEEK 1
Topic: Waking up: seeing the prison, recognizing your inner prison guard, and starting your rebellion.
Expert of the week: Dr Lindo Bacon
Week 2
Topic: Food Freedom Part 1: The basics of intuitive eating: mindfulness, curiosity, and cultivating a non-judgemental attitude. Getting to know your hunger. Giving yourself permission to eat all foods.
Expert of the week: Fiona Sutherland from Body Positive Australia

WEEK 3
Topic: Food Freedom Part 2: Putting intuitive eating into practice. Getting to know fullness, appreciating joy and pleasure. Gentle, non-diet nutrition.
Expert of the week: Susan Williams from Zest Nutrition

WEEK 4
Topic: Finding Food Freedom Part 3: Exploring emotional eating and learning to look after your feelings. Understanding eating when you're not hungry.
Expert of the week: Janet Lowndes from Mind Body Well

WEEK 5
Rest week – time for you to pause, reflect, and let everything sink in.
WEEK 6
Topic: Exercise Freedom Part 1: Fighting your way out of the 'go hard or go home' mentality and discovering joyful movement.
Expert of the week: Jodie Meichelsen from A Healthy Paradigm

WEEK 7
Topic: Exercise Freedom Part 2: Embodying joyful movement: The art of being in your body, in the moment, and having a great time.
Expert of the week: Shelley Lask from Body Positive Health & Fitness

WEEK 8
Topic: Body Freedom Part 1: Recognizing and deconstructing the body prison.
Expert of the week: Jodie Arnot & Zoe Nicholson from The Moderation Movement

WEEK 9
Topic: Body Freedom Part 2: Becoming embodied.
Expert of the week: Sarah Harry from Fat Yoga Australia

WEEK 10
Rest week – time for you to pause, reflect, and let everything sink in a little deeper.
WEEK 11
Topic: Staying Free: Connection, community, and social justice: expansion, equality, and standing strong.
Expert of the week: Kerry Beake from HAES Health

WEEK 12
Topic: Using all the "F" words: fierce, free living, fearless, fabulous, fat, feminist – and not apologizing anymore. This week you will craft your UNTRAPPED Manifesto!
Expert of the week: Louise Adams

YOUR UNTRAPPED BONUS MATERIALS

Free bonus module on bringing intuitive eating into the family home. How to instill mindful eating skills in your kids with Meg McClintock, APD from Choose Nutrition.

An amazing dance video by Carly from Danceflowlife, created to encourage you to dance, get into your body, loosen things up and embrace the flow!

Once you finish UNTRAPPED, you'll always enjoy lifetime access to the program material. You'll also continue to enjoy our weekly Q&A sessions with Louise, and you'll always be a part of our Facebook group community. We'll be bringing you retreats, workshops, and other events, and UNTRAPPED members will qualify for a discounted price on all of these.

IS THIS FOR ME?
You've hit diet rock bottom. You're tired of the drudgery of body hatred and can't muster the energy for yet another detox, 'lifestyle change,' or diet. But you can't seem to find any sense of peace, or consistent self-care, and the weight loss industry keeps telling you that the latest diet is the answer. You're confused, and looking for a way out, feeling like no other option really exists.
You're haunted by constant thoughts of food. It's so tiring planning to be 'good' on Monday, and then being 'bad' all weekend, eating until you're stuffed, bloated, and still unsatisfied. You're tired of eating in secret, of hiding the wrappers. You're sick of feeling out of control around food.
You're over pretending that everything is okay, when all day every day you hate your body. You can't stand to look at photos of yourself, too upset with your size to appreciate all of those never-to-be-repeated moments with loved ones. You're tired of not buying the clothes you want, of not doing the things you want to do, because 'the weight is holding you back.'
And man, you're frustrated! You're so mad at yourself for not being able to accomplish the thing that you want most! Because you know that to value weight loss above everything else in this world is not serving you! Because you know you're a smart person. You know there's a lot you're capable of doing in this life. But this body and food thing eludes you, and over and over again it makes you feel like you aren't 'enough' at everything else as well.
You've been on the diet merry-go-round enough times to know that it's never going to deliver on its promises, and you're wondering just what the hell to do differently. You might have even tried 'not dieting' but had no idea what direction to go in or how to guide yourself, and instead found only an everlasting binge, a habit of overeating, and overwhelming feelings of sadness and dissatisfaction. You're starting to see the enormity of the trap you're in.
IT'S OKAY, WE'VE GOT YOUR BACK.
YOU DON'T HAVE TO DIET ANYMORE.
Exhale, and let me repeat that.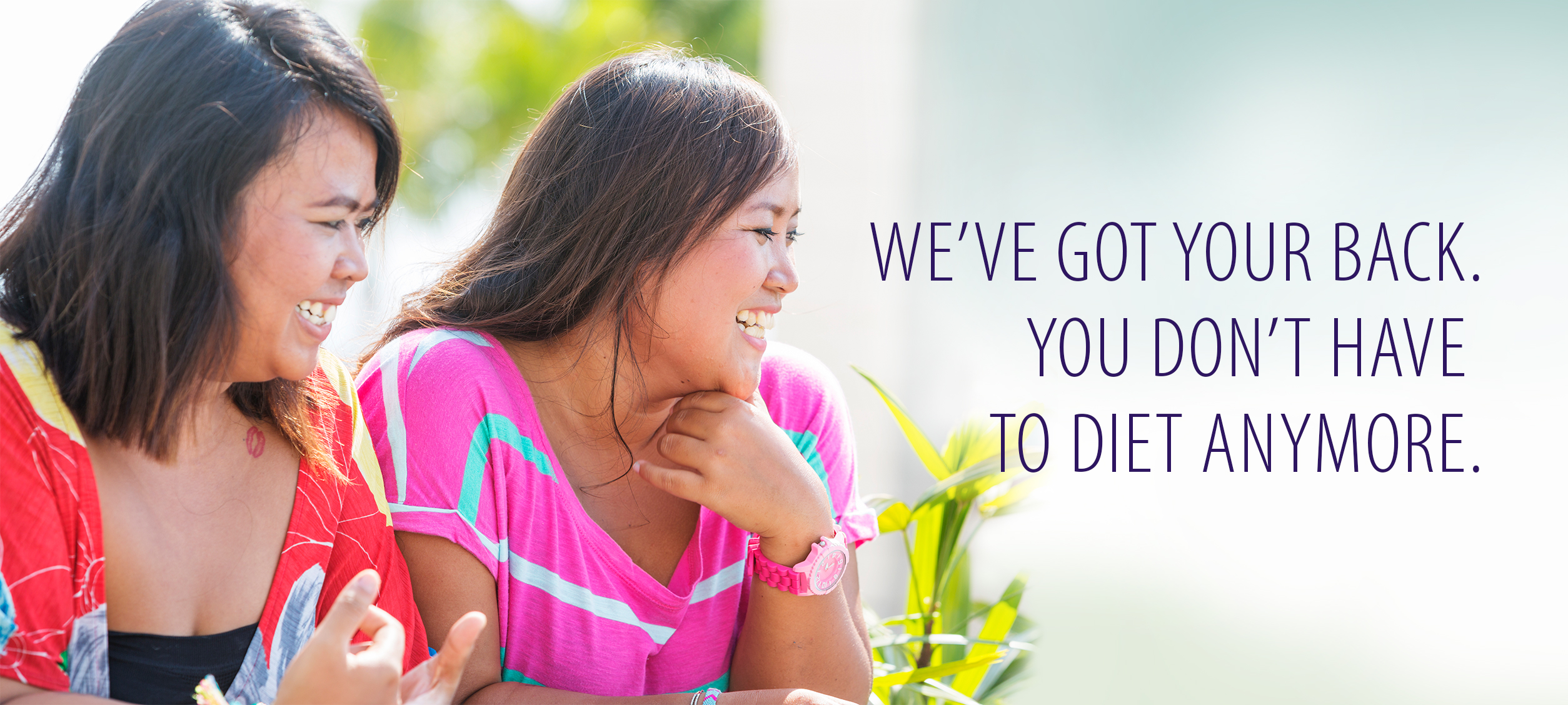 I know what you want – you want peace. To make peace with food, to be able to stop the 'driven,' urgent, habitual eating and replace it with genuine enjoyment, satisfaction, and relaxation. You want to like your body and to feel like it's yours again; to not be tortured with this constant negative narrative.
I KNOW THAT YOU HAVE BEEN TAUGHT THAT PEACE LIKE THIS WILL ONLY HAPPEN WHEN YOU LOSE WEIGHT, AND THAT'S WHY YOU KEEP DOING THE DIET THING.
This is not your fault. This is diet culture, and it saturates our lives. We didn't get a choice in being taught this.
But it's not working. Peace like this will never be found through pursuing weight loss.
Rather than continuing trying to be a model prisoner, UNTRAPPED will teach you to knock down the walls of this damn prison, let you walk free, and claim peace as your birthright!
It's time to rebel – not against yourself (that isn't working, right?) – but against the messages that keep you from being the fierce, fearless, fabulous creature that you know you are.
You have been sold an enormous injustice. You have been locked up without a trial. And it's time to start resisting. To wake up, to see what's been going on, and to find yourself again.
You are an intelligent, incredible person.
You CAN learn to make peace with food.
You CAN learn to take fantastic care of yourself with physical activity.
You CAN learn to appreciate and respect your body.
You CAN live freely, outside the diet prison walls.
And it's high time you gave yourself this gift of freedom.
It's enormously difficult to do this alone. The UNTRAPPED guides all have their story of diet culture emancipation, and none of us did it alone. We were held and guided by an incredible anti-diet community. In UNTRAPPED, we bring that community straight to you, and we're going to build on it and build on it until it's bigger than diet culture itself.
Join us and realize that you are not alone, and you'll never be alone.
Know that right now, it's time to embrace this revolutionary change wholeheartedly.
PAYMENT INFORMATION
Your investment for the entire UNTRAPPED Masterclass – the material (which won't expire – ever), the weekly Q & As with Louise, the online facebook community – is just $300 AU.
The material in UNTRAPPED is cutting edge, it is incredibly comprehensive, and it also includes weekly live Q&A sessions with Louise, making this much more than your average automated, one-size-fits-all online program. 
This is an investment in yourself and in your peace of mind.
This will be the investment that will give you back your life.
Is this a weight loss program?
UNTRAPPED is not a diet. It is definitely NOT a weight loss program. In the long term, dieting is a spectacular waste of time for everyone except statistical unicorns. It is so difficult to know how to look after yourself in a way that gives you the best health you can achieve, without dieting. UNTRAPPED is a cure for dieting, which teaches you proven behavioural, emotional and psychological strategies to look after your body and your mind. The program is all about learning to look after yourself, regardless of what you weigh, and to keep looking after yourself through thick or thin.
When does UNTRAPPED start?
Once you sign up, you'll be sent an email with all login details. You'll then enjoy instant access to the first week of the UNTRAPPED Masterclass content, which you can then enjoy at your own pace. We recommend that you access your first UNTRAPPED lesson on a Sunday, as we have designed the session content to be read and viewed a little at a time, starting on a Sunday. Every week, you'll be sent a fresh week's worth of UNTRAPPED content.
With UNTRAPPED, you can join us at anytime – no need to wait until an entire group is starting. UNTRAPPED is a self-directed program that begins when you are ready!
As soon as you sign up, you're part of our community, and you can attend the weekly Q&A sessions with Louise – even if you haven't officially 'started' the program materials or begun to receive your emails.
What happens after I finish the program?
Once you have received the full 3 months of program materials, you'll be considered a lifelong UNTRAPPED community member, which means you will always have access to our weekly Q & A sessions and our Facebook community and, if any of our modules are updated in the future, or if more information is added, you'll be given access to this update free of charge.
All UNTRAPPED community members are entitled to discounted rates on workshops, retreats, and UNTRAPPED events.
I have an eating disorder. Is UNTRAPPED right for me?
UNTRAPPED is an educational program to help people find food and body peace. It is not a replacement for eating disorder treatment. Many of the guides in UNTRAPPED have worked extensively with people with eating disorders, including Louise. If you have had treatment for an eating disorder in the past or if you are in genuine, stable eating disorder recovery, then UNTRAPPED will give you additional support to help.
UNTRAPPED is not recommended if you have never had treatment for your eating disorder, or if your disorder is active. Nothing can replace intensive therapy for an eating disorder. Please consult your current treatment team or provider if you are unsure of whether or not this program is right for you, or email us at admin@untrapped.com.au.
If you are Australian, and needing help with treatment for an eating disorder, many of our UNTRAPPED experts provide this service – check out our "your guides" section for more information.
HERE ARE SOME OTHER WEBSITES WHICH PROVIDE EATING DISORDER HELP:
Australia:
https://thebutterflyfoundation.org.au/
https://www.eatingdisorders.org.au/
http://www.nedc.com.au/treatment-and-recovery
USA:
https://www.eatingdisorderhope.com